Slug Rifle
The Slug Rifle is a highly accurate, long-range weapon. Its rate of fire is low, but the severe damage and high effective range give the Slug Rifle incredible utility for snipers.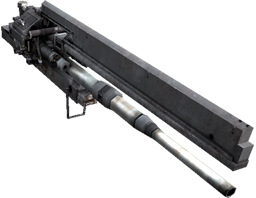 Mechs with the Slug Rifle
These mechs can access the Slug Rifle as default, alternate or prestige primary weapon.