Rev-GL
This revolving grenade launcher rapidly fires grenades that detonate on impact with the enemy. While the grenades bounce just like those from the Grenade Launcher, they do less damage and explode sooner if they don't hit a target.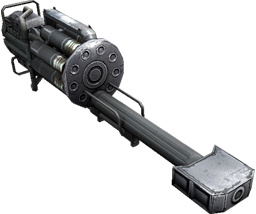 Mechs with the Rev-GL
These mechs can access the Rev-GL as primary weapon.