Point-D Vulcan
This high-speed weapon has a slight spin-up time, but has an incredibly high rate of fire. At close range, the Vulcan deals massive damage to any foe foolish enough to get caught in the open.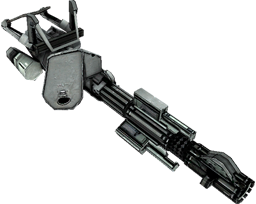 Mechs with the Point-D Vulcan
These mechs can access the Point-D Vulcan as default, alternate or prestige primary weapon.